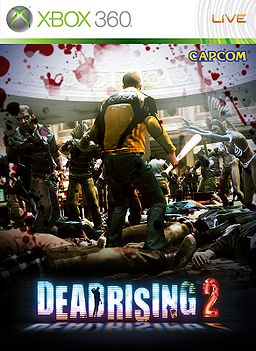 Dead Rising 2 is a survival horror video game with action adventure and RPG elements, and is the sequel to Dead Rising. The game will be developed by Blue Castle Games alongside former Dead Rising team members, including Keiji Inafune, and distributed by Capcom. The game will be made available for the PlayStation 3, Xbox 360, and Microsoft Windows platforms.
The currently unnamed protagonist of Dead Rising 2. The gameplay, based on a viral video, remains similar to Dead\bfghkpon mlkfg kfohgofkoko gfgohfpgkkogjhf hes gay like nasty dildo
98.183.215.196 07:02, August 15, 2011 (UTC)[kolh];g,i\, the new protagonist will be more "interesting" than the previous hero, Frank West. There will also be a greater variety of missions for the player to undertake, and the sequel will retain the original's time management mechanic. Multiplayer was at first thought to be included in the game but was later corrected by Laura Scholl. Xbox 360 magazine recently announced that the currently unnamed protagonist of Dead Rising 2's sports jacket is made by a sportswear company called "Ijiek", which is producer Keiji Inafune's first name spelled backwards.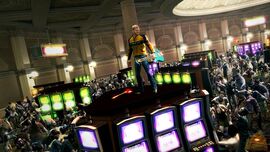 Will Be Put On This Wiki By User:Spartan 360 Cheats will be reviled soon!